Harmony Chain Initiative
What is the Harmony Chain Initiative?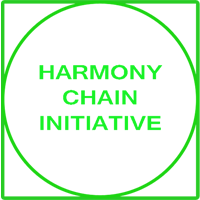 This is a special interfaith initiative of meditation and prayer for dialogue and peace from Mindanao to the world. It is a spiritual chain of peoples of different cultures and religions responding to God's dialogue with humanity to sustain our cry for peace.
When the Philippine Government through then President Joseph Estrada declared "total war" in Mindanao in the year 2000 as a solution to the Moro problem, the Movement's quiet response was expressed in the slogan "Cry Peace with Your Life-in-Dialogue." 
Thus this initiative was started.
The Harmony Prayer Initiative is:
AN INTER-FAITH INITIATIVE OF MEDITATION AND PRAYER FOR DIALOGUE AND PEACE.
A SPIRITUAL CHAIN OF PEOPLE OF DIFFERENT CULTURES AND RELIGIONS.
A RESPONSE TO GOD'S DIALOGUE WITH HUMANITY TO SUSTAIN OUR CRY FOR PEACE.
Individuals, groups, and communities from different religions within and outside the country can become part of this "chain" by committing to specific time of the day to meditate or pray for peace. The goal is that every moment of the 24 hours of the day, some persons, groups or communities all over the world are united in prayer for peace. The much needed impetus came when a director and a coordinator volunteered to give full time on this activity. At present, the membership has grown from local to international level and regular communication and links are maintained.
SLOGAN: "Cry Peace with your "Life-in-Dialogue." This means establishing loving, compassionate and peaceful relationships with God, with the self, with others (including peoples of other cultures and religions) and with creation.
AIM: To help bring peace to the hearts of people of all cultures and religions, from all walks of life, allover the world.
PARTICIPANTS: Anyone who believes in the aim of the Harmony Chain may become a participant by communicating with us. (No registration/membership fee).
OBLIGATIONS: Participants commit to a regular time to meditate and pray for peace, individual or with a group in any form familiar to them. The HARMONY PRAYER is recommended as a common prayer. It has been endorsed by
BUC (Bishop-Ulama Conference) and OPAPP (Office of Presidential Adviser for Peace Process).
INITIATOR: Silsilah Dialogue Movement, a Movement for Dialogue and Peace among Muslims, Christians and Peoples of other living faiths.
Harmony Chain Initiative
An Interfaith initiative of mediation and prayer for dialogue and peace.
A spiritual chain of people of different cultures and religions.
A response to God's dialogue with Humanity to sustain our cry for peace.
From Mindanao to the World… You are invited..