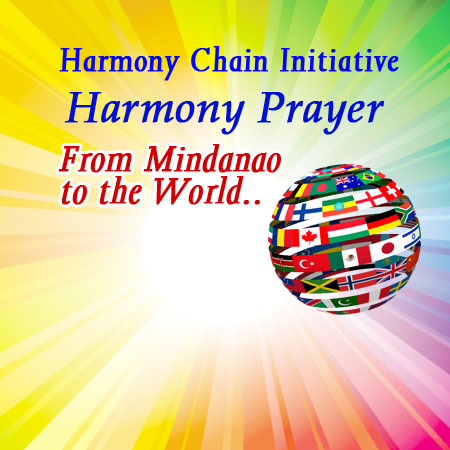 Power of Prayer for Peace

This is a special interfaith initiative of meditation and prayer for dialogue and peace from Mindanao to the world. It is a spiritual chain of peoples of different cultures and religions responding to God's dialogue with humanity to sustain our cry for peace. When the Philippine Government through then President Joseph Estrada declared "total war" in Mindanao in the year 2000 as a solution to the Moro problem, the Movement's quiet response was expressed in the slogan "Cry Peace with Your Life-in-Dialogue.The Harmony Prayer Initiative is:
AN INTER-FAITH INITIATIVE OF MEDITATION AND PRAYER FOR DIALOGUE AND PEACE. A SPIRITUAL CHAIN OF PEOPLE OF DIFFERENT CULTURES AND RELIGIONS. A RESPONSE TO GOD'S DIALOGUE WITH HUMANITY TO SUSTAIN OUR CRY FOR PEACE.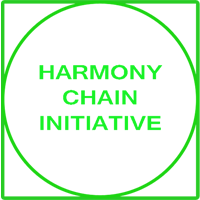 Individuals, groups, and communities from different religions within and outside the country can become part of this "chain" by committing to specific time of the day to meditate or pray for peace. The goal is that every moment of the 24 hours of the day, some persons, groups or communities all over the world are united in prayer for peace. The much needed impetus came when a director and a coordinator volunteered to give full time on this activity. At present, the membership has grown from local to international level and regular communication and links are maintained through its monthly newsletter "IN-TOUCH" and " Legame di Pace" (in Italian).
Harmony Chain Initiative Video
For more information about the Harmony Chain Initiative, please visit HARMONYLINK.INFO